I mentioned before that preparing for a showing leads to a type of frenzy I'm not used to. We've had over 10 showings so far and through that, we've developed a bit of a system.
Here's what we do in the Short Term to prep for a showing:
This is the whirlwind! It helps if you keep the house as tidy as possible. We've had some messy days with showings and it adds about 15-20 minutes to the prep time.. just in picking up stuff that would have only taken a minute or two originally to put away.
I'm a fan of Scentsy. We have two warmers with the same clean scent that I turn on when I first walk in. Be sure it's a subtle smell though!!
Pick a side of the house to start on. I usually start in the master bath/bedroom.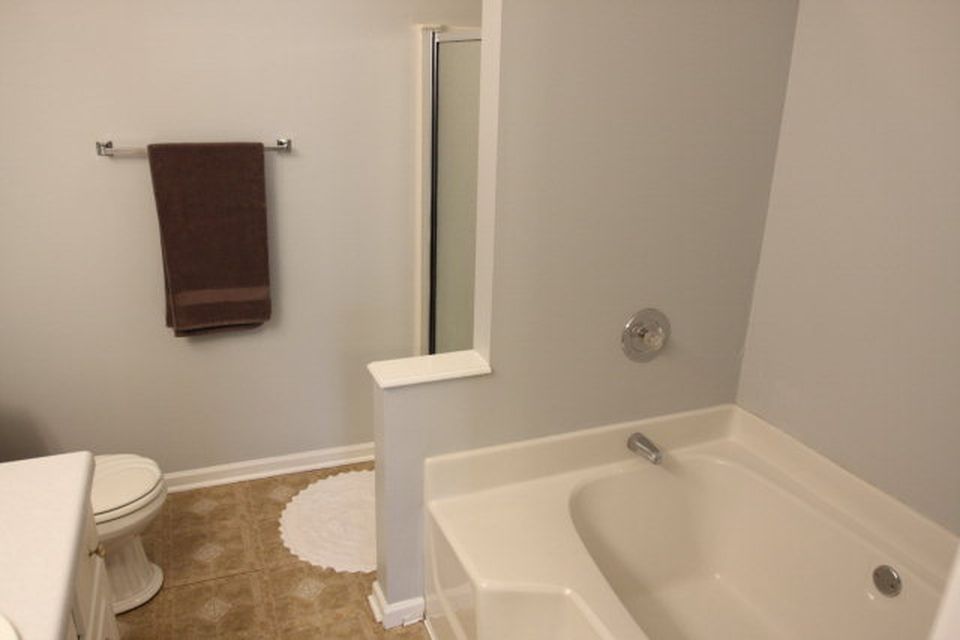 Master Bath
Master Bathroom

Grab paper towels/rag, trash bag, cleaning spray from linen closet.
Stash toiletries from shower underneath the cabinet.
Spray and wipe down all surfaces (shower door, counter top, toilet, sink, mirror)
Fluff towels on racks (the ones we use are stashed in with the laundry)
Fluff shower mat
If needed, drop a capful of bleach in toilet for a quick refresh.
Close shower door, lid down on toilet, turn lights on and hide all items from counter top
Master Bedroom

Master Bedroom

Make the bed, fluff pillows
Open blinds (the more natural light the better!)
Clear off all flat surfaces, dust if needed
Gather all laundry and toss in a tote - run this on out to the car!
Align all hangers in closet, make sure shoes are tidy.
Vacuum if needed (usually not - I do this when we don't have showings to keep it fresh and fluffy.. and so I don't have to deal with it on showing days).
Turn on all lights and fan.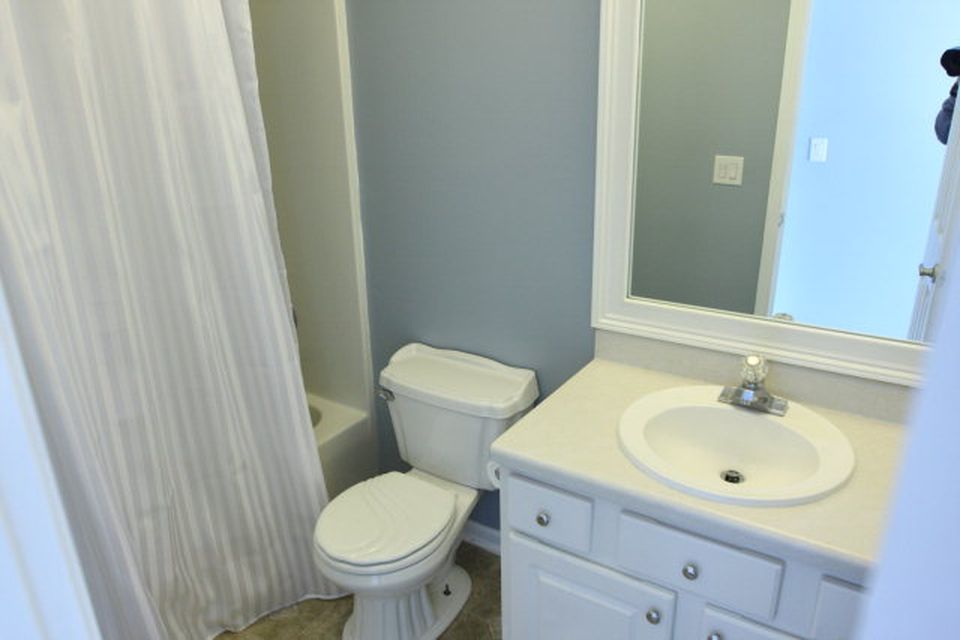 Guest Bath (note the hiding photographer)
Guest Bath

Spray and wipe down all surfaces (shower door, counter top, toilet, sink, mirror)
If needed, drop a capful of bleach in toilet for a quick refresh.
Fluff shower curtain, lid down on toilet, and leave lights on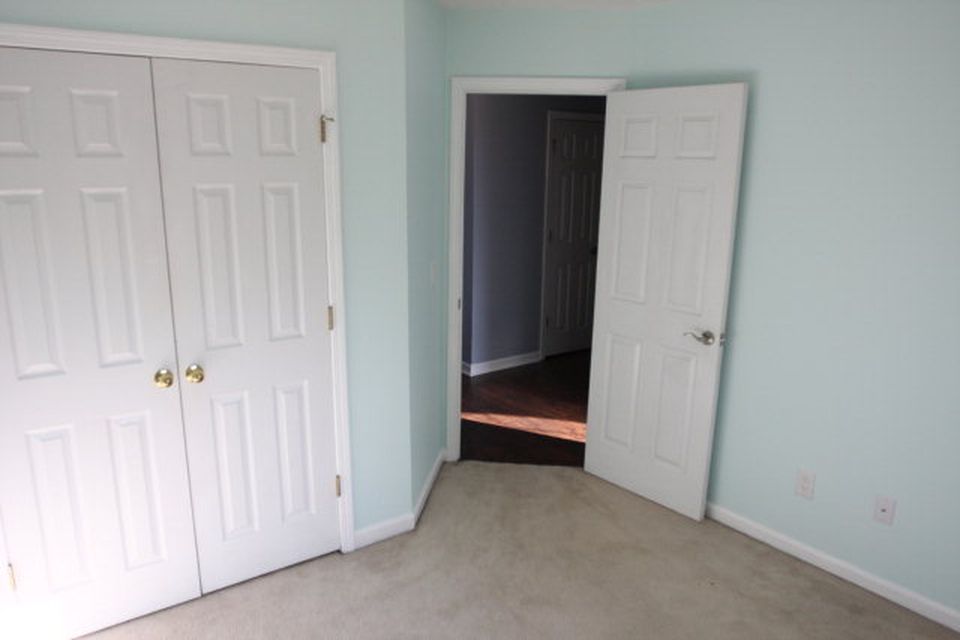 Our empty guest room - the color in here is one of my favorites.
We keep this room closed off to the kittens, and there is no furniture in here. For now, just vacuum as needed.
Open the blinds and turn on lights and fan.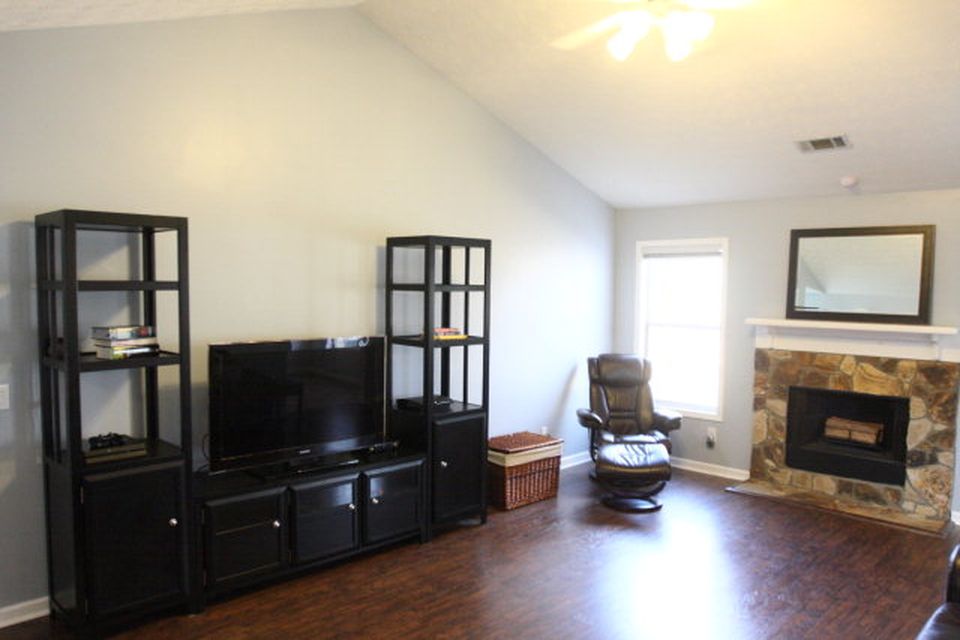 Living Room (view A above and B below)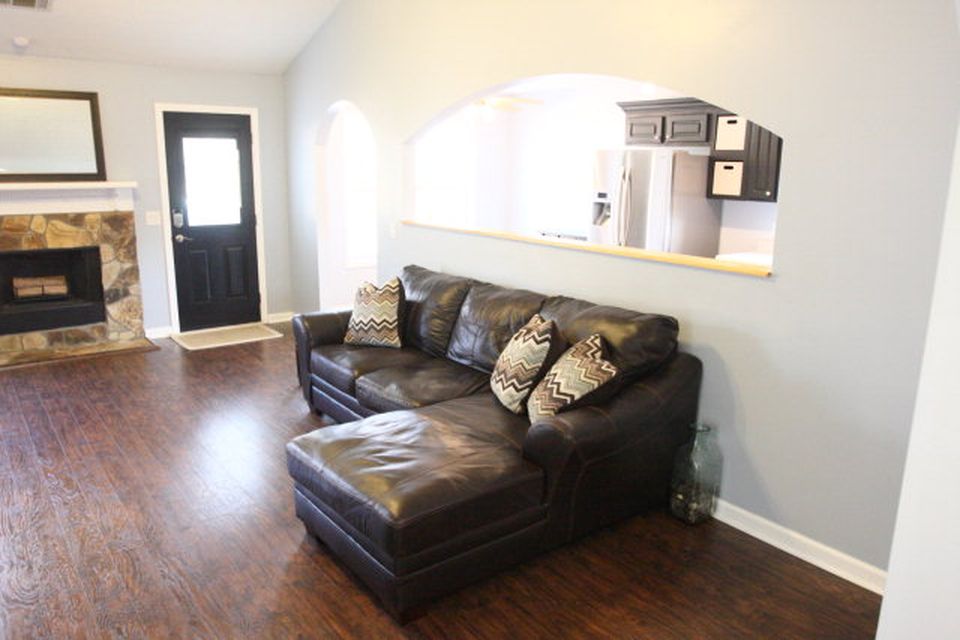 Living Room

Dust all shelves, place remotes by respective consoles.
Fluff couch cushions and place pillows.
Vacuum and try to catch any rogue "kittens" (Our cats shed SO much.. I call the rogue fur tumbleweeds "kittens.")
Open all blinds, turn on all lights and fan.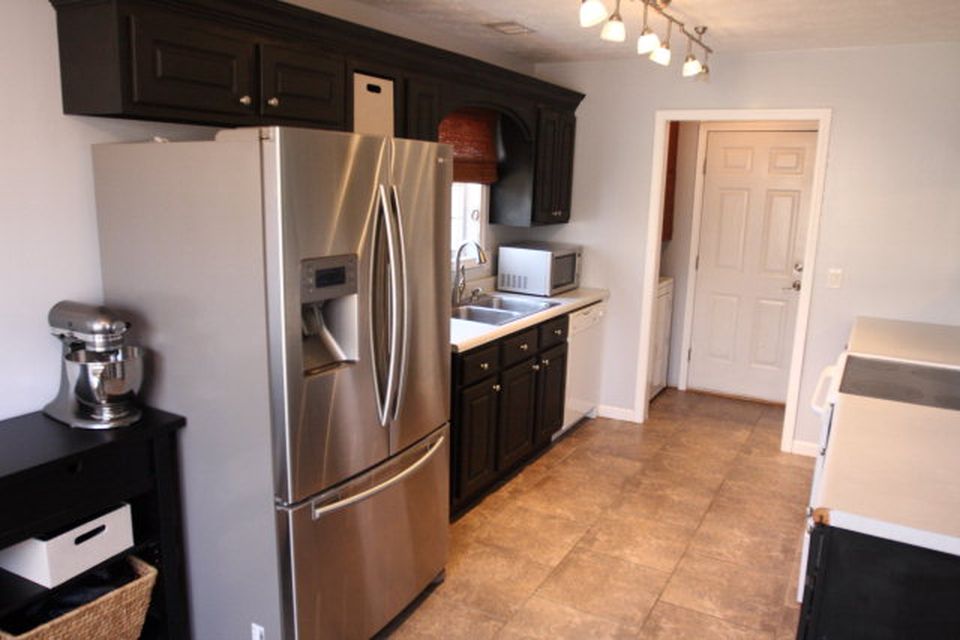 Kitchen (still love our massive tile)
Kitchen

Clear off counters and empty sink.
Spray and wipe down all surfaces (counter top, sink, cabinets, range)
Load dishwasher if there are dirty dishes
Pull trash and check fridge for potentially stinky to-go containers
Turn on all lights and fan
Sweep and steam mop if needed or if time permits (doubtful, but one day we got this done!)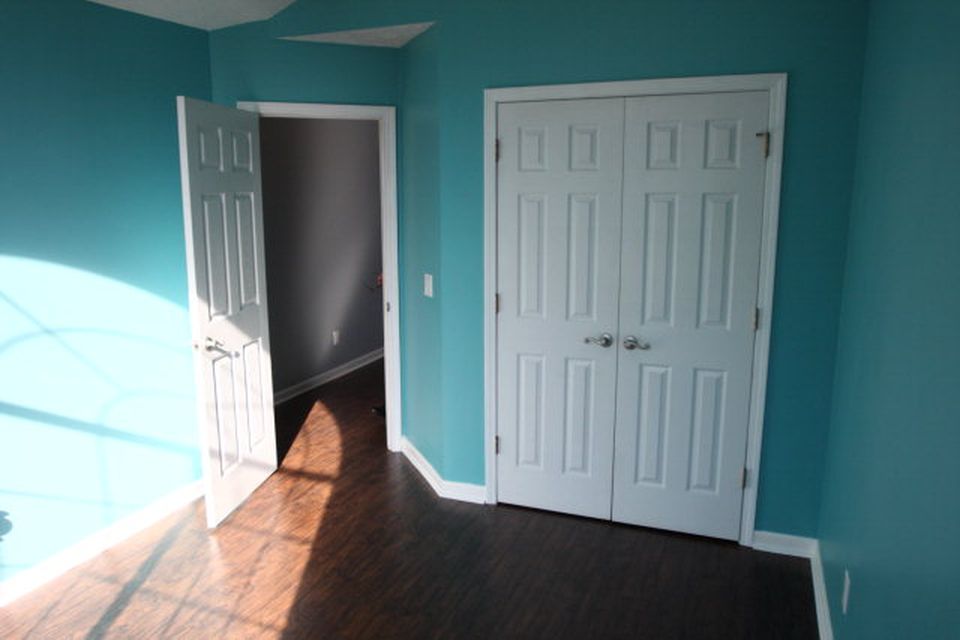 Office - you can see the sun coming in through the huge picture window.
Office

This is the last spot of the house, because this is where I keep the litter box and catfood dispenser.
Pull litter and throw away
Wipe down litter pan and hide along with catfood dispenser (in a moving box in the closet)
Round up all cat toys and hide (also in closet)
Vacuum (necessary) and steam mop if time permits (it usually doesn't)
Turn on all lights and fan
Last check - once over:
Work your way through the house, checking every surface. Making sure all lights are on, surfaces clean, and rooms smell fresh.
Do a happy dance that you got it all done in time!
Round up the cats, toss them in carriers, and promise lots of treats and cuddles later. Note: They do not give a damn about the cuddles. And treats can only motivate so far.
Prepare yourself for the psychological damage that driving two angry cats around for an hour can lead to. They will be pissed. They WILL let you know exactly how mad they are.
And finally, get out of the house. Cruise the dream neighborhood. Drop the cats off at their grandma's. Drive around the block and park at the ballfields. Swing by and pick up some chicken nuggets, or a frosty, or just a soda.
All the while keeping your fingers crossed, and hoping that this time - it's the one.
This time, they'll think it's just the right size. They won't complain about lack of bedrooms, or weird paint colors. They won't worry over a pantry, or a fence.
This time they'll see all the beautiful touches that made your nerdy nest home - the custom arches, the vaulted ceilings, the highly-debated paint colors, the perfect porcelain tile, the ginormous fridge, and the spaces made for living.
This time, they'll want this house to be their home, to be their nest.
This time, they'll fall in love and see our home as what we first saw it as - potential, perfect, and ours.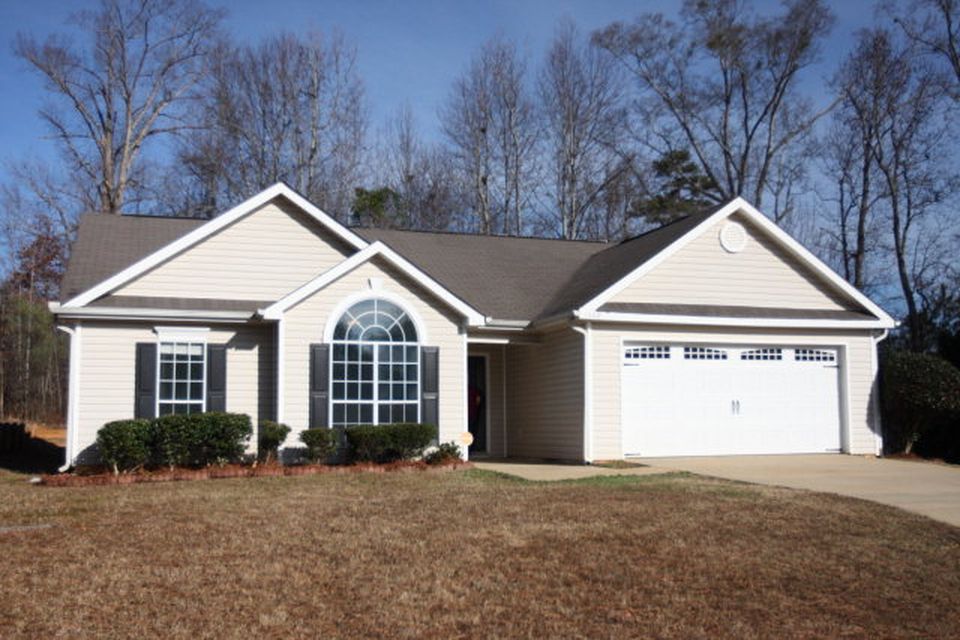 the nerdy nest